Mission into Action: CQL Accreditation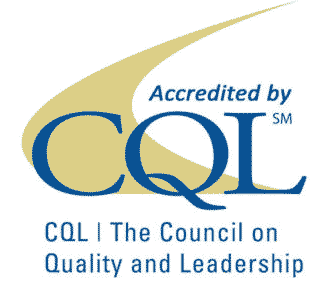 The Council on Quality and Leadership Press Release 12/4/2019
On June 7, 2019, The Institutes of Applied Human Dynamics (IAHD) achieved Quality Assurances Accreditation from CQL | The Council on Quality and Leadership. This internationally-recognized designation means that IAHD has made ongoing transformation a priority, to positively impact people receiving services, support staff, the organization's leadership, and other stakeholders. By aligning with the highest standards in human services, IAHD is demonstrating an investment in improving the quality of their services and the quality of life for people receiving those services.
"We're proud to partner with IAHD to help strengthen their policies, processes, and especially practices," says Mary Kay Rizzolo, President and Chief Executive Officer of CQL. "They've already displayed their dedication to person-centered practices through CQL Personal Outcome Measures® Certification, and are now building upon that with their recent accreditation."
IAHD initiated the accreditation process to develop a productive partnership for the organization's quality journey to advance an organizational culture shift. "We want to increase the quality of life and quality of services for the people we support, and this is achieved by continuous improvement," states Omayra Andino, Chief Executive Officer of IAHD. CQL Quality Assurances Accreditation offers a motivational force to drive IAHD to provide an environment for the people supported to live their best life.