IAHD's First Garden-to-Table Lunch

As a part of the new programming at IAHD's Tarrytown Day Program, our first ever Garden-to-Table lunch was served on August 1.
Members of the culinary program, including Rima and Sean, assisted in cooking a meal made from vegetables in the garden, tended to by the members of the gardening program. The menu included chicken salad, fried eggplant, and eggplant parmesan.
View photos from the delicious meal, from preparation to plate, below: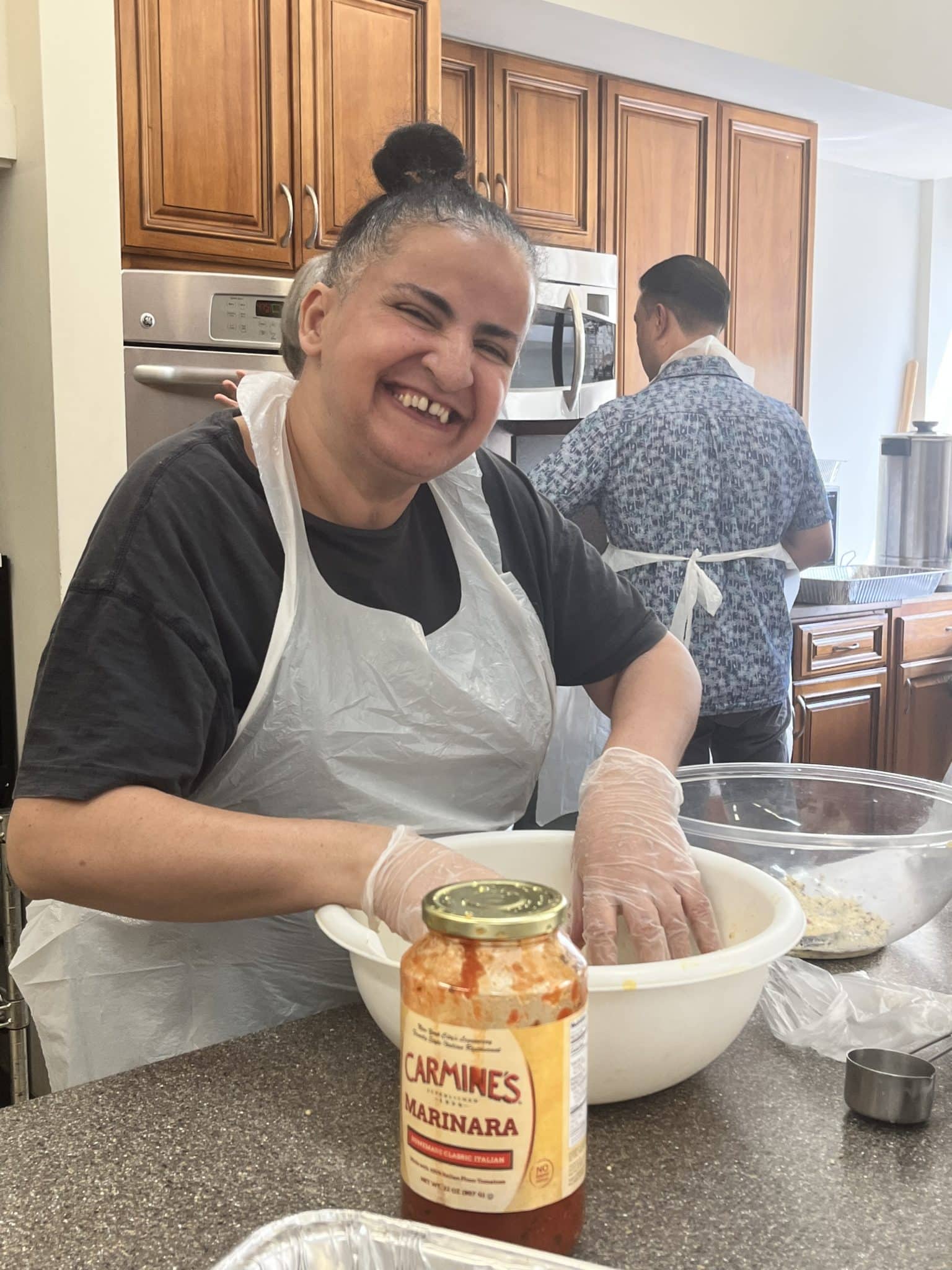 Thank you to Arthur and Tito for running the cooking and gardening programs!