"The Arts Shall Save Us All" IAHD & Saori Arts NYC collaborative presentation at NYAlliance's 2021 Annual Conference
April 28, 2021 @ 1:00 pm - 3:00 pm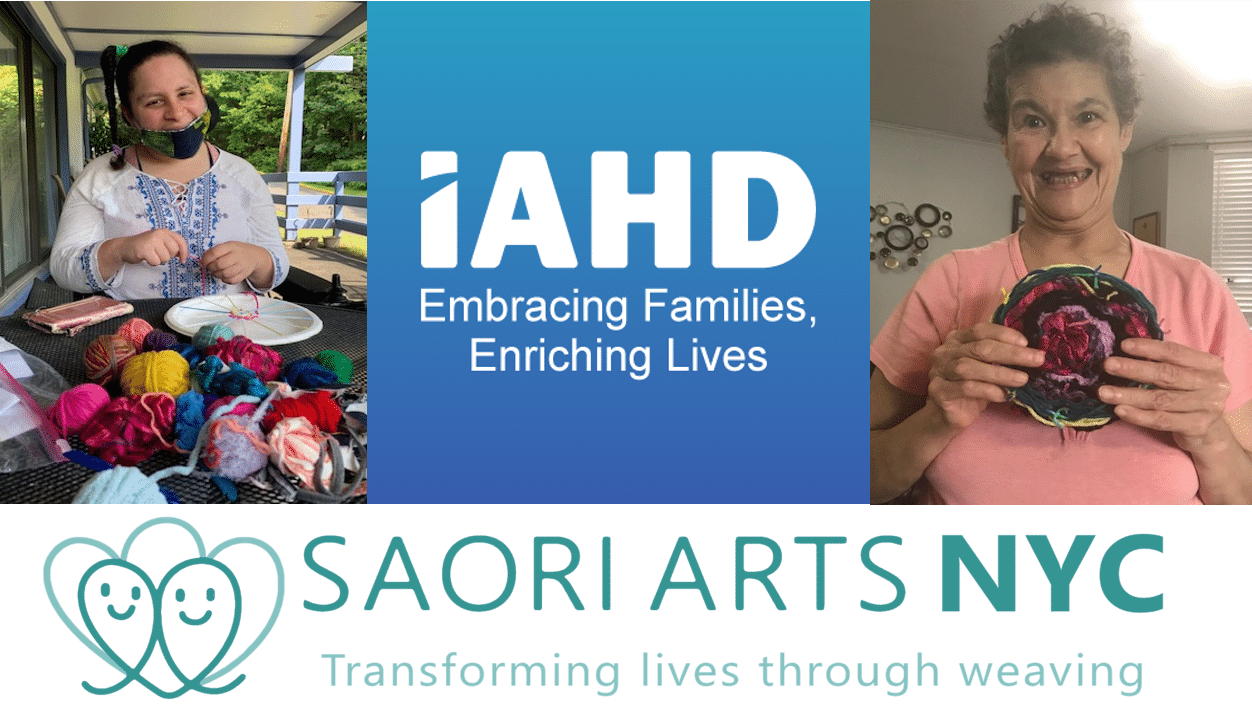 IAHD in collaboration with Saori Arts NYC will present at
NY Alliance for Inclusion and Innovation's 2021 annual conference:
The Essential Conference
Since its beginning, the NYAlliance's annual conference has been a place for members and non-members alike to connect with each other, learn from one another, share best practices, and discuss solutions to the many challenges facing our community.
When we come together there is a clear passion we each have for promoting positive change and to ensure individuals with disabilities are part of the community with equal rights and the ability to live full, productive, and meaningful lives. With the uncertainty of these unprecedented times, it is even more important for us to gather together for our community!
During the presentation, participants will learn about how IAHD, in partnership with Saori Arts NYC, has been able to strengthen and expand its arts program during the COVID-19 pandemic and create meaningful ways for artists to connect with each other and the broader community. Participants will have hands-on experience and an opportunity to explore all that weaving can offer individuals with Intellectual and Developmental Disabilities.  During the program, participants will be able to create their own Saori circle weaving project.
For more information about the event,
visit NYAlliance's conference event page:
Sorry, we couldn't find any events.