"Looking to the Future" – The 32nd Annual Corporate Recognition Awards Breakfast
October 30, 2020 @ 9:00 am - 10:00 am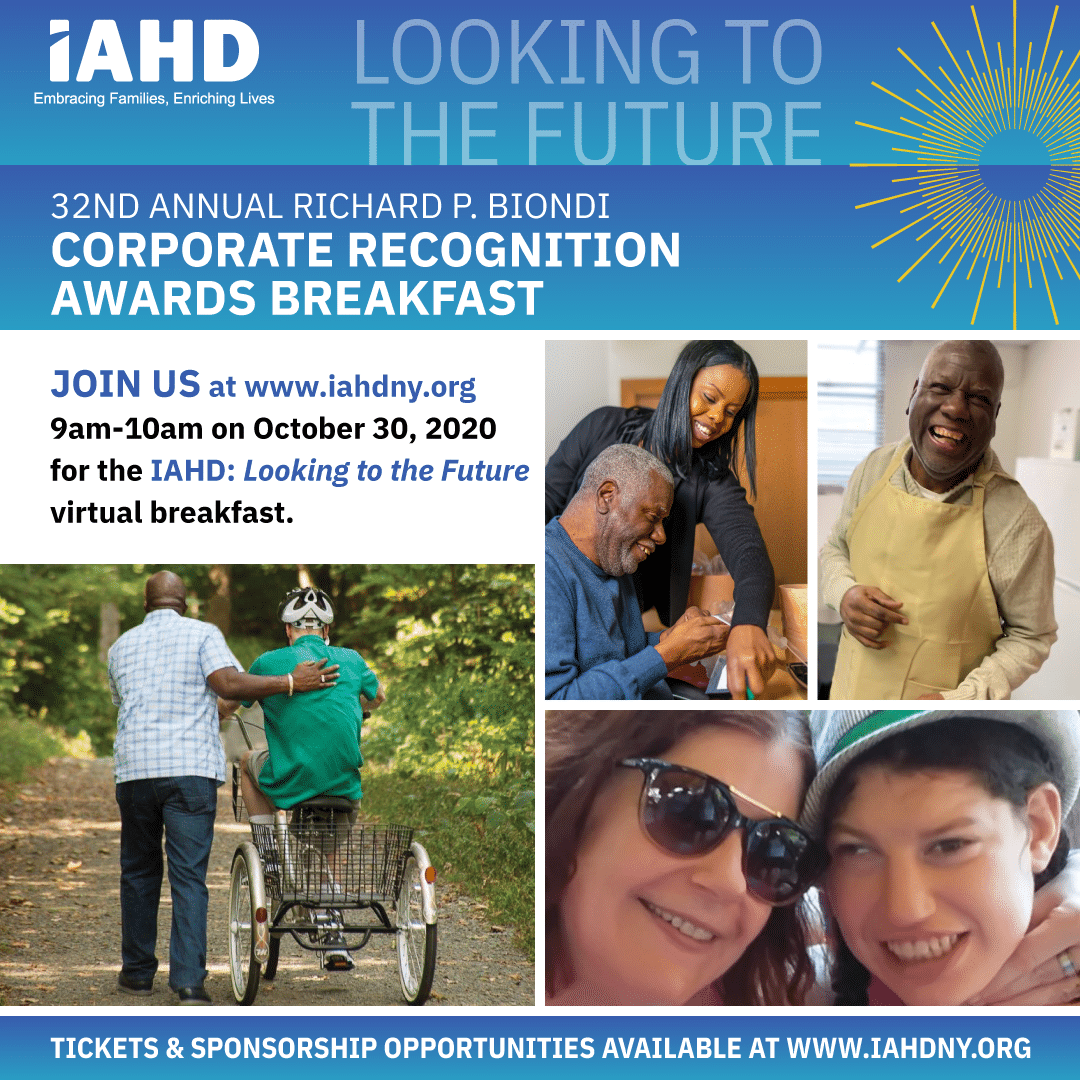 JOIN US for IAHD's 32nd Annual Richard P. Biondi
Corporate Recognition Awards Breakfast
– An online virtual fundraiser –
This year, we've chosen to take our Corporate Breakfast event online and wanted to continue in the tradition of starting off the day in a positive way. So pour your favorite cup o'joe and WAKE UP with IAHD!
IAHD is honoring three local individuals who are truly making a difference in the lives of many. As we navigate tumultuous times, these Leaders, Pioneers and Game-Changers are ready to take our communities into a brighter future; a tomorrow where  empathy leads, equality reigns and everyone benefits. This year's Recognition Award recipients are on the precipice of this tomorrow, leading communities, empowering individuals and revolutionizing how we care for ourselves and others. The 2020 Award Honorees are: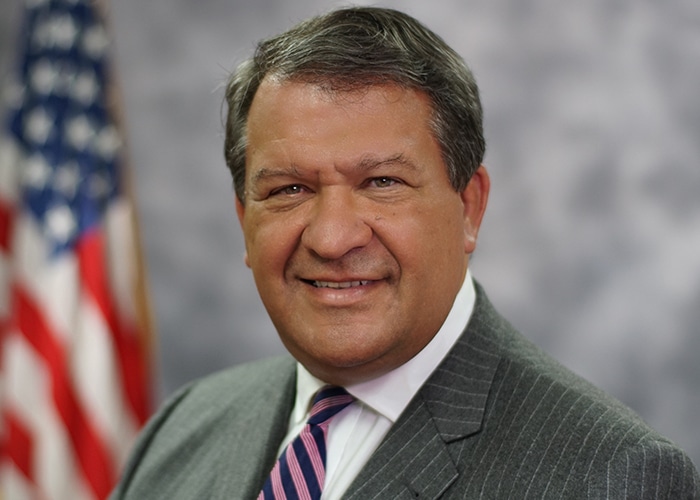 George Latimer – Westchester County Executive
COMMUNITY LEADERSHIP AWARD
George Latimer, a third generation Westchester County native, was born and educated in Mount Vernon and currently lives in Rye. In January 2018, Latimer took office as the ninth Westchester County Executive. From City Councilman, to County Legislator, Chairman of the County Board of Legislators, to Assemblyman, to State Senator and now County Executive, Latimer has consistently taken pride in fighting for what Westchester residents need for the past 33 years. In the first half of his term as County Executive, Latimer made great strides placing a renewed focus on the County's finances, protecting works, defending our environment and cutting the County tax levy by a million dollars. Using his sound business experience, strong record of public service, and inclusion and openness as a foreground, Latimer has ensured that Westchester County is a destination for all to live, work and enjoy. Amidst the 2020 Coronavirus Pandemic, George Latimer was recognized for his forward-thinking leadership and appointed to a Task Force established by NY Governor Andrew Cuomo, consisting of four political leaders to develop plans that would "reimagine" a brighter future for New York once it emerged from the COVID-19 crisis.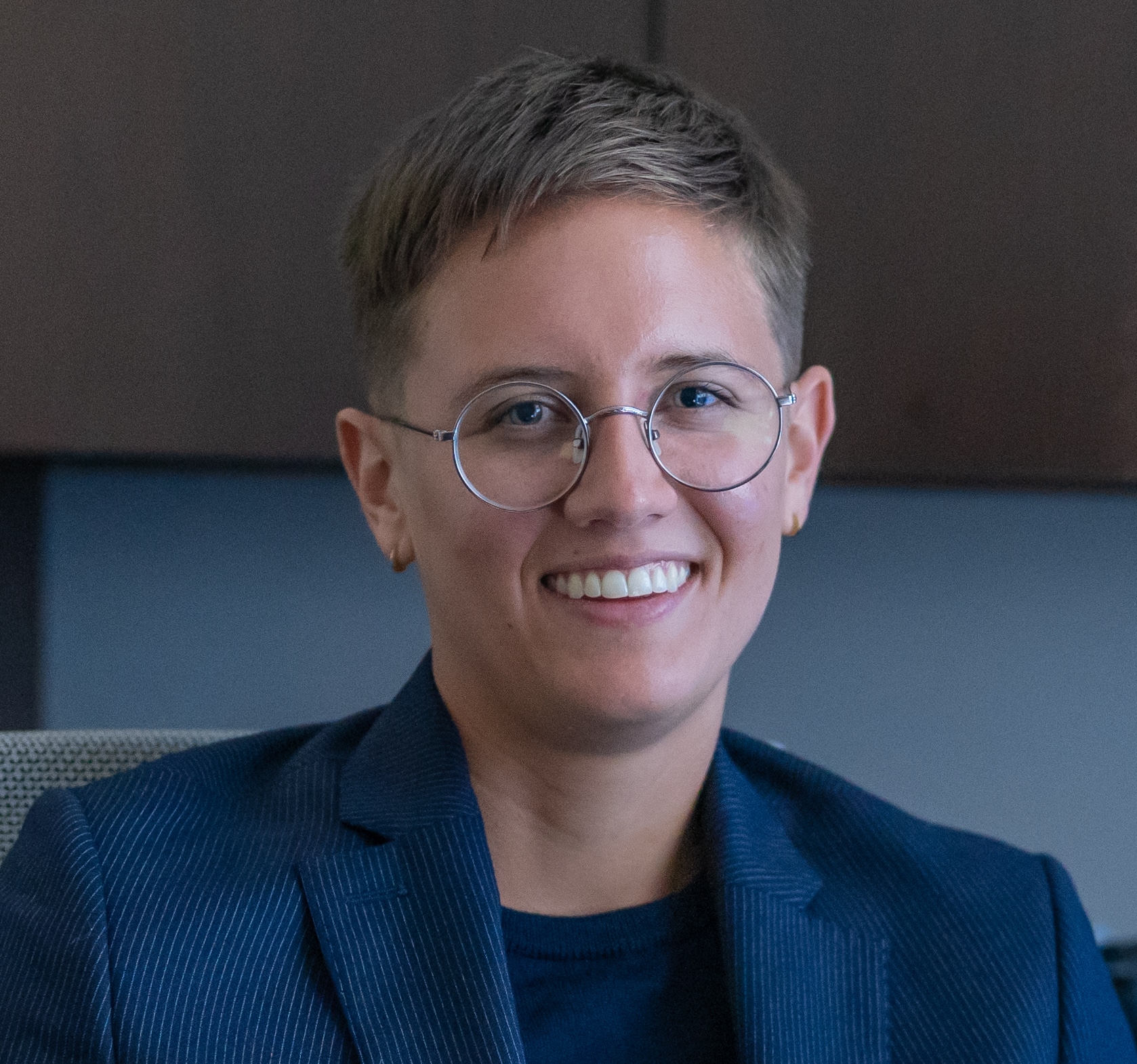 Kate Casaday – Director of Risk Adjustment and Value Based Revenue – CareMount Medical
HEALTH & HUMAN SERVICES PIONEER AWARD
Kate Casaday is working on solutions at the forefront of the healthcare industry; she's exploring ways providers and insurance companies can work together in a restructured manner that benefits everyone from the patient to the insurer – but mostly the patient. Kate explains that her aim is "to enable providers to generate more revenue if they keep patients healthier – that's the essence of how healthcare should work."
Simplifying a complicated insurance and healthcare system is a difficult challenge on a good day, but Kate is confident that she and her colleagues at CareMount Medical can achieve this momentous task – there's too much riding on the outcome, namely the health and well-being of Americans. Her focus is to deliver a system of standard care to as many Americans as possible – a shift to bringing the principals of compassionate care to the front & center of healthcare and to have an insurance system that supports and rewards that – "if people are healthy, we all thrive," she explains.  Her aim is for a system that focuses on preventive care and more closely monitoring patient's health so they can receive the care that's needed when it's needed. Kate works closely with Medicare & Medicaid populations to create robust programming to create more access to high quality care and to make sure that its affordable. "CareMount has given me an environment to think about and work on these problems," she says, "to get this virtuous cycle started."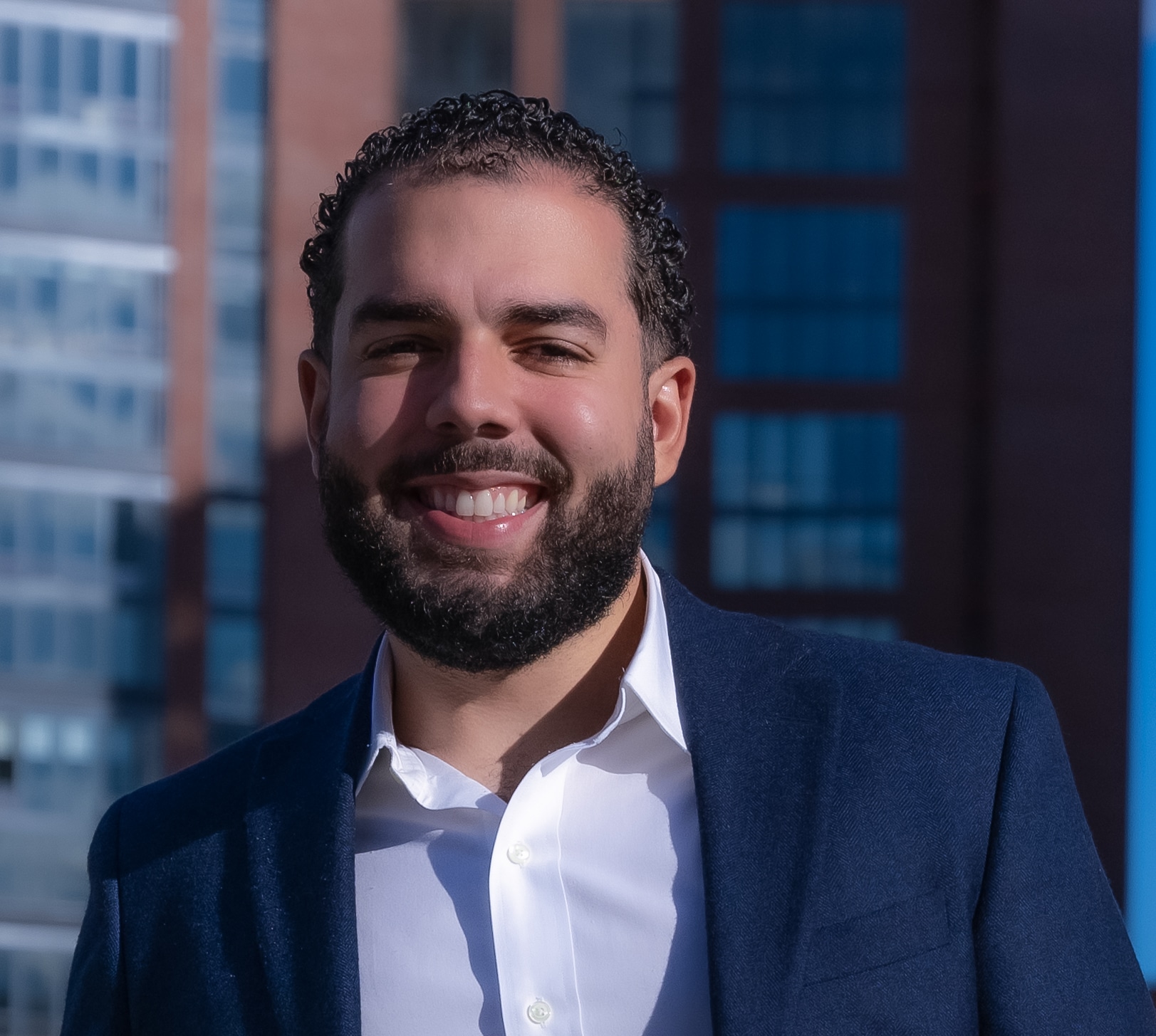 Bryan Uribe – President, CEO – Yofii
GAME-CHANGER AWARD
Bryan Uribe knows all about hard work. As the Founder and CEO of Yofii, LLC he's looking to help people take back control of their financial health, empowering them to determine their own destiny when it comes to freedom from debt.  Part of his drive to empower people comes from growing up in a working-class community in NYC. He's seen the struggles and challenges that people within his community experience every day and in a multitude of ways, he's trying to lessen those struggles to minimize those challenges.  One of those ways was to help people gain control of their spiraling debt, which most feel they'll never be free of – but Bryan's hoping to change that.  Yofii is the technology that analyzes the user's various debts and applies an algorithm to identify financial strategies and determine the best path to their personal financial freedom.  Uribe explains, "We are building Yofii because we believe software can help people improve their financial situations, get out of debt, stay out of debt, and ultimately achieve their financial goals."
As a first generation Dominican-American, Uribe worked hard to work smart; for many first-generation children, a challenge they often face is a lack the guidance and mentorship to achieve targeted success. 'My philanthropy focuses on helping these people find guidance and support in people who have gone through the same challenges," he explains. Bryan earned an MBA from Iona College and often returns for "e-Talks" to mentor students enrolled in the college's Hynes Entrepreneurship & Innovation Institute (the "e" stands for Entrepreneur); Uribe is reaching back to bring others forward. After graduating, he began his career in sales and continued to venture into Real Estate. Additionally, he runs his own business consulting firm and acts as a partner in a property and casualty insurance brokerage – all of this culminating to his own financial freedom which allowed him to finance Yofii with his own money. Yofii believes that financial freedom is a human right and that technology can make this a reality of everyone.
THANK YOU FOR YOUR CONTINUED SUPPORT & GENEROSITY!!!
The future has yet to be determined, and the 2020 Honorees are creating real opportunities for positive change and YOU CAN MAKE A POSITIVE CHANGE TOO. Now, more than ever, IAHD needs your support, as recent funding cuts and ongoing Coronavirus expenses continue to grow. Our Day Habilitation facilities have re-opened, but enrollment remains significantly less than it was pre-COVID-19. These are crucial factors that will impact IAHD's ability to continue to provide the supports and services that so many rely on.
We hope you'll join us as we celebrate the 2020 Recognition Award Honorees and we hope you'll join them in their support for people with Intellectual and Developmental Disabilities. The work they do is so important to our community and the support you provide can make all the difference in the world.
Your support of IAHD will truly make a difference in the lives of others.