June 30, 2020 @ 7:00 pm - 8:00 pm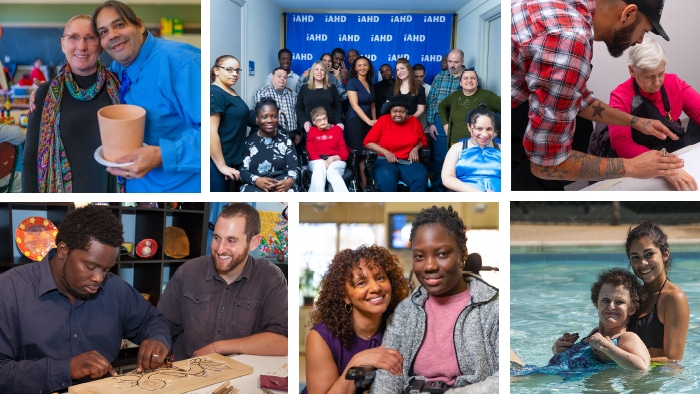 JOIN US
as we honor the Essential Workers of IAHD and their heroic fight against the COVID-19
Pandemic while making a difference in the lives of others.
During this one-hour "HONORING OUR HEROES" fundraising event, IAHD will tell the story of the Essential Workers on the frontline of Covid-19, how they came together to fight this deadly pandemic and how together, we will all create a better tomorrow. These are folks who have shown up EVERY DAY… taken risks, made personal sacrifices and continue to do so to this day. We will honor a special few of the many who sacrificed so much and, in the end, HELPED SAVE LIVES! The Institutes of Applied Human Dynamics, Inc. is incredibly grateful for the dedication and commitment of these very special HEROES.
Imagine, if you will…
TELETHON meets WEB-CONFERENCING

SHOW YOUR SUPPORT by SHOWING YOUR SMILE
all from the comfort of your home
(or anywhere else you choose!!)
Invite family & friends to gather around the TV, computer screen or mobile device to watch and "make some noise!"
Make signs of thanks & support for the HEROES of IAHD
Give shout-outs or 'donation challenges' to family & friends on screen or in live-chat
Tuxedo, Hawaiian shirt, T-shirt, Jeans, PJs, Facemask, PPE – COME AS YOU ARE – we'll be happy to SEE YOU
Most importantly, enjoy an uplifting event that is guaranteed to open your heart, your mind and lift your spirit towards a better tomorrow. We'll have special guests and entertainment that are sure to make you smile, as well as opportunities for you to support IAHD and the work these HEROES do; opportunities to make a difference in the life of people with Intellectual and Developmental Disabilities (I/DD); all the more reason to smile.
TICKETS to PARTICIPATE VIA WEB-CAM* within this LIVE BROADCAST event can be purchased individually or through packaged sponsorships. Underwriting opportunities and additional ways to make a difference are also available.
TICKETS ARE LIMITED, however, viewing of the live broadcast is available to the public
with recorded play post-event.
JOIN US to celebrate the HEROES of IAHD!!
*internet access and web-camera capabilities are required to participate within the broadcast