IAHD's Group Art Exhibit at Hendrick Hudson Free Library
agosto 1, 2021 @ 8:00 am - agosto 31, 2021 @ 5:00 pm
Hendrick Hudson Free Library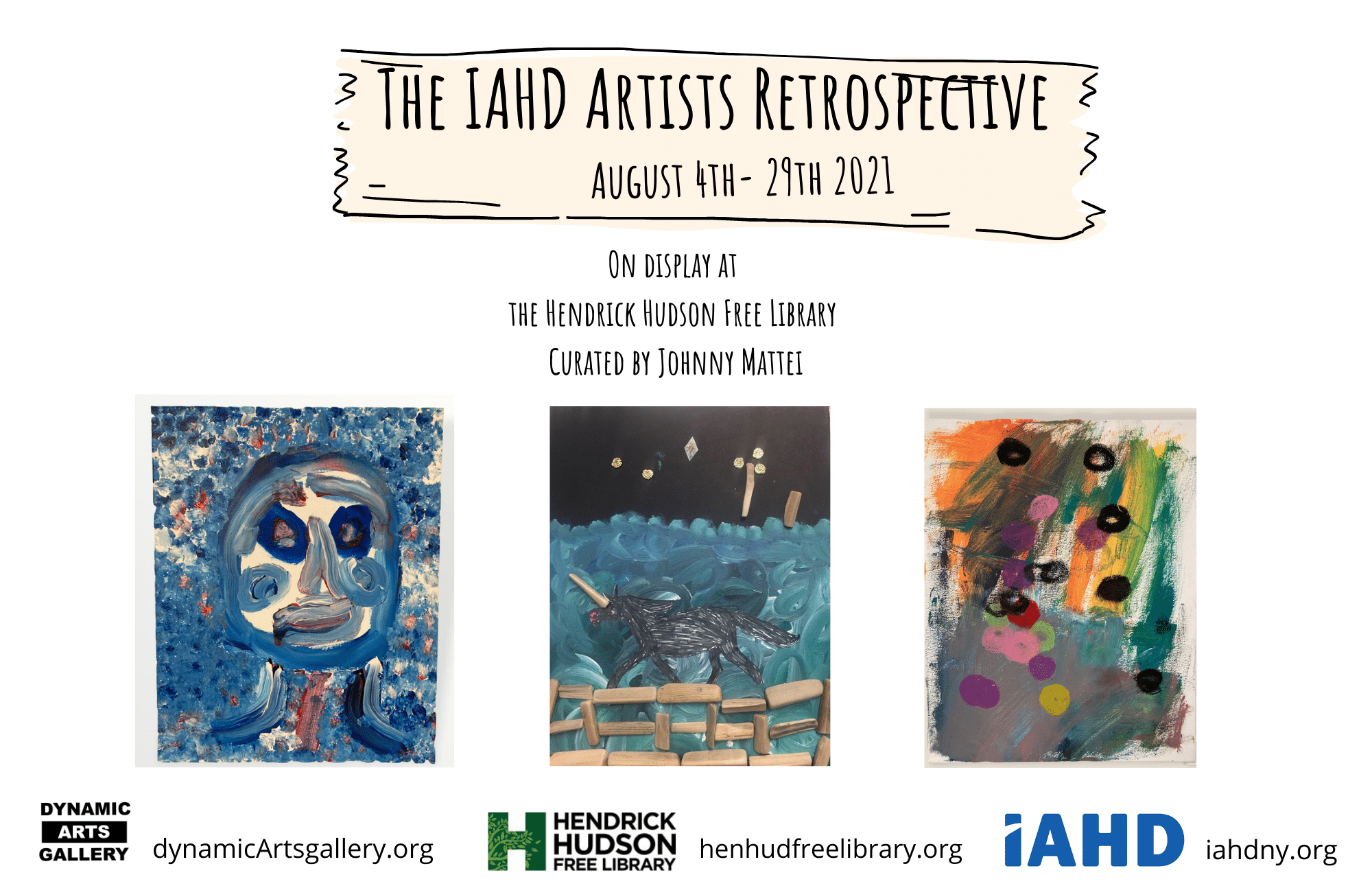 This exhibition will take the viewer on a journey through time, highlighting the accomplishments of
many of the works created by Artists attending the day programs at the Institutes of Applied Human
Dynamics (IAHD) an agency supporting people with Intellectual and Developmental Disabilities.
The goal of the Dynamic Arts program at IAHD is been two-fold:
to provide inclusive avenues for artistic expression and to exhibit artwork in public spaces.
The work included here has been selected from previous events including an early 2020 printmaking residency with a local professional artist, "I AM," a collection exhibited at the 2019 Peekskill Art Walk, and a collaborative mural piece
that has appeared in various locations throughout Westchester County since 2018.
Stay tuned for more info to come!!!
Sorry, we couldn't find any events.