A nivel nacional, más de un millón de personas con discapacidades dependen de los servicios de profesionales de apoyo directo para vivir, trabajar y prosperar en sus comunidades, y la demanda está creciendo rápidamente.
Puede tener un tremendo impacto en las personas que apoyamos. Puede ayudarlos a vivir vidas productivas y significativas.
Nuestro CEO, Omayra Andino comenzó su carrera hace más de 30 años, como profesional de soporte directo. ¡Su experiencia puede ser tu experiencia y pasión!
Health Insurance Packet (includes dental, vision, prescriptions)

Family Plan: bi-weekly deduction of $60 for full- and part-time staff
Single Plan: bi-weekly deduction of $30 for full- and part-time staff

Life insurance (paid for by agency)  
Short- and long-term disability (paid for by agency)
Aflac Voluntary Plans (paid for by employee)

Aflac Choice Plan 
Accident plan
Short-term disability supplemental
Cancer and critical illness plan 
Dental supplement plan
Life insurance  

Gym Reimbursement (employee only)
403B Retirement Plan from Mutual of America
Local 338 Union Employees Pension Plan

Certificados después de cinco años de servicio.
Generous Paid Time Off

Vacation
Sick time
Personal days 
Holidays 

Employee Assistance Program
Pre-Taxed Commuter Benefits Program 
Employee Discount Programs (i.e. movies, car rental, entertainment, etc.) 
Tuition Reimbursement 
We are a 501c PSLF eligible employer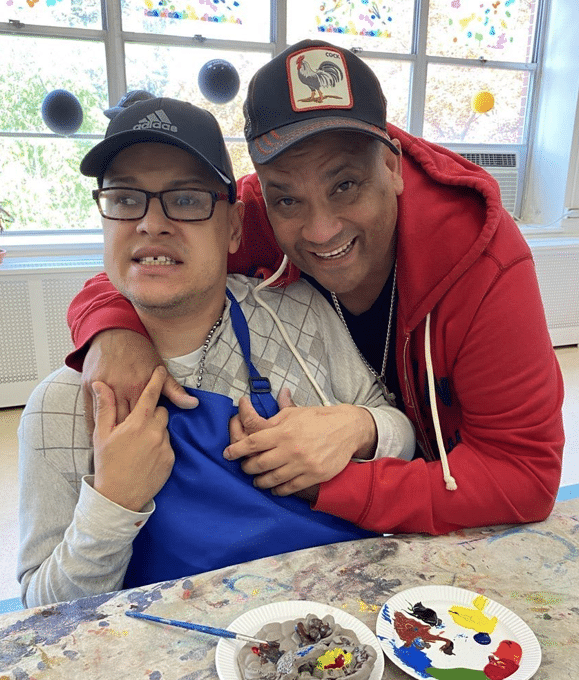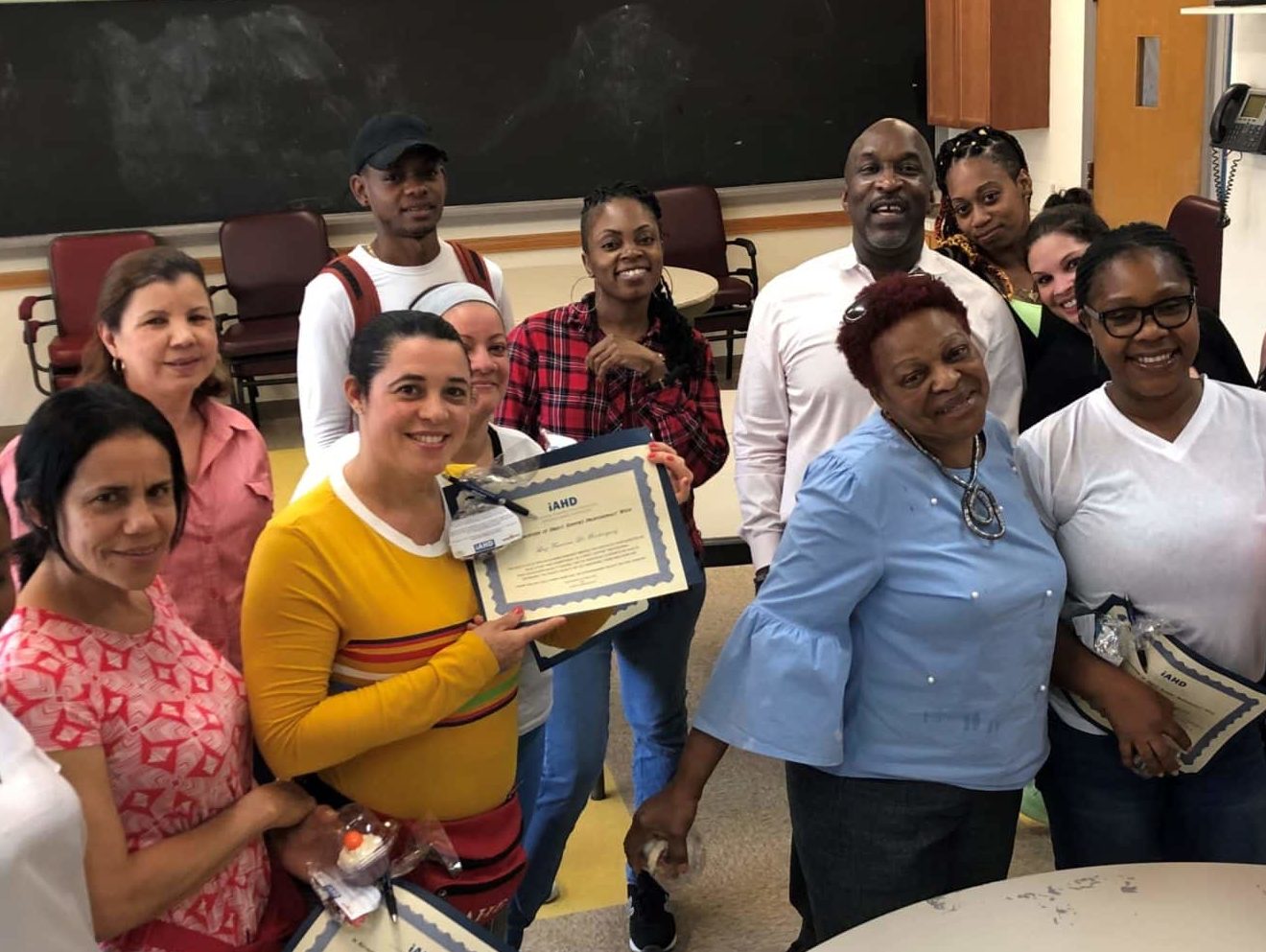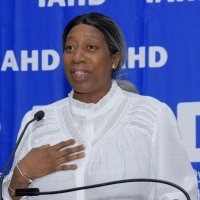 "He estado trabajando en este campo durante 30 años; 11 de esos años han estado aquí en IAHD. La clave para trabajar en este campo es tener compasión por las personas que apoyamos y por ti mismo. Este no es un trabajo fácil, pero es increíblemente gratificante. Aprecio mucho el reconocimiento que IAHD le está dando al rol de Profesional de Soporte Directo, que me reconozcan por el trabajo que hacemos todos los días por los seres queridos que apoyamos es tan gratificante ".
Carol
Profesional de soporte directo