The IAHD Champions Win Major Award
October 6, 2023
On September 19, some of the IAHD Champions, our self-advocacy group, attended a regional conference held by the Self Advocacy Association of New York State (SANYS). There, the Champs were awarded the New York City/Westchester County Region Self Advocacy Group of the Year! Rima, one of the group's members, is pictured on the right accepting the award on behalf of her fellow Champions.
A few weeks after receiving the award, on October 5, we were able to properly celebrate our very deserving self-advocacy group with a party in their honor! There, they each received their very own certificate acknowledging all the hard work they have put into advocating for themselves and others throughout the year. Check out the pictures below to see some of the many smiling faces at the party yesterday.
We want to thank not only those who attended the festivities, but all who have supported the Champions since the group's formation in 2019. This achievement would not have been possible without the dedication of IAHD staff and community members, who help the Champions make their weekly meetings and contribute to their projects to make them a success, among many other things.
A major congratulations to the IAHD Champions!
Keep up the wonderful work that makes all of us at IAHD so proud!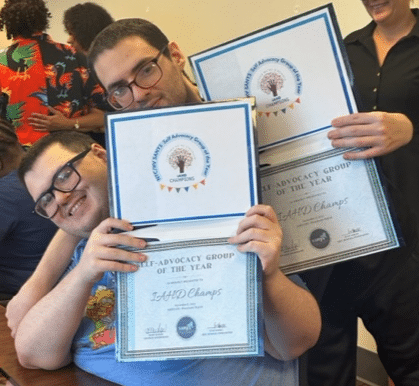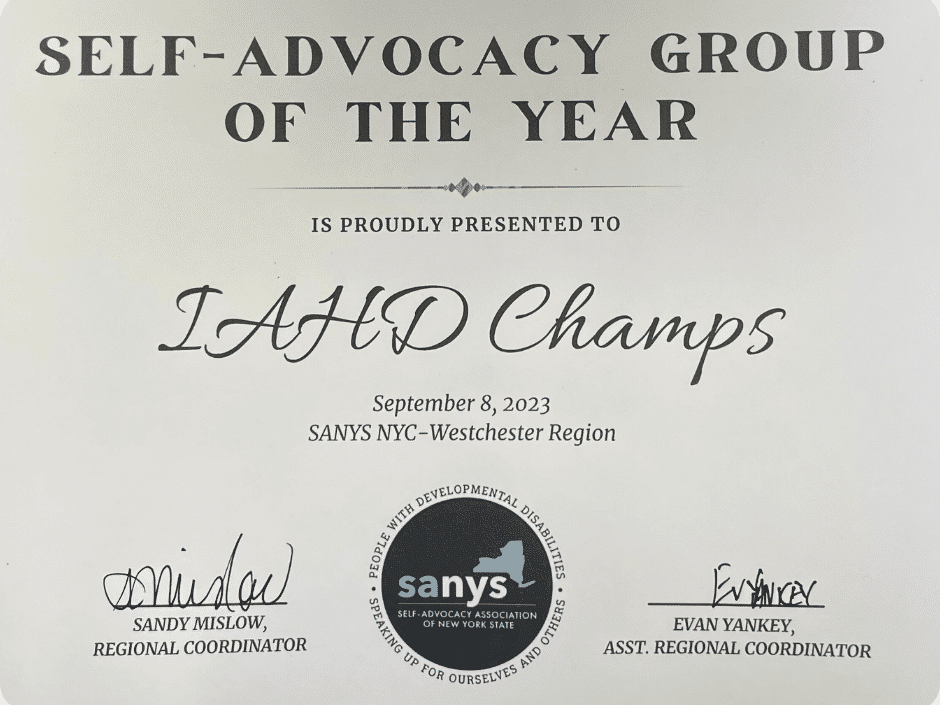 The IAHD Champions:
Ana, Danny, Elizabeth, Hector, Jimmy, Jodi, MaryAnne, Michael, Rima, Sharon, Tommy, Tyreek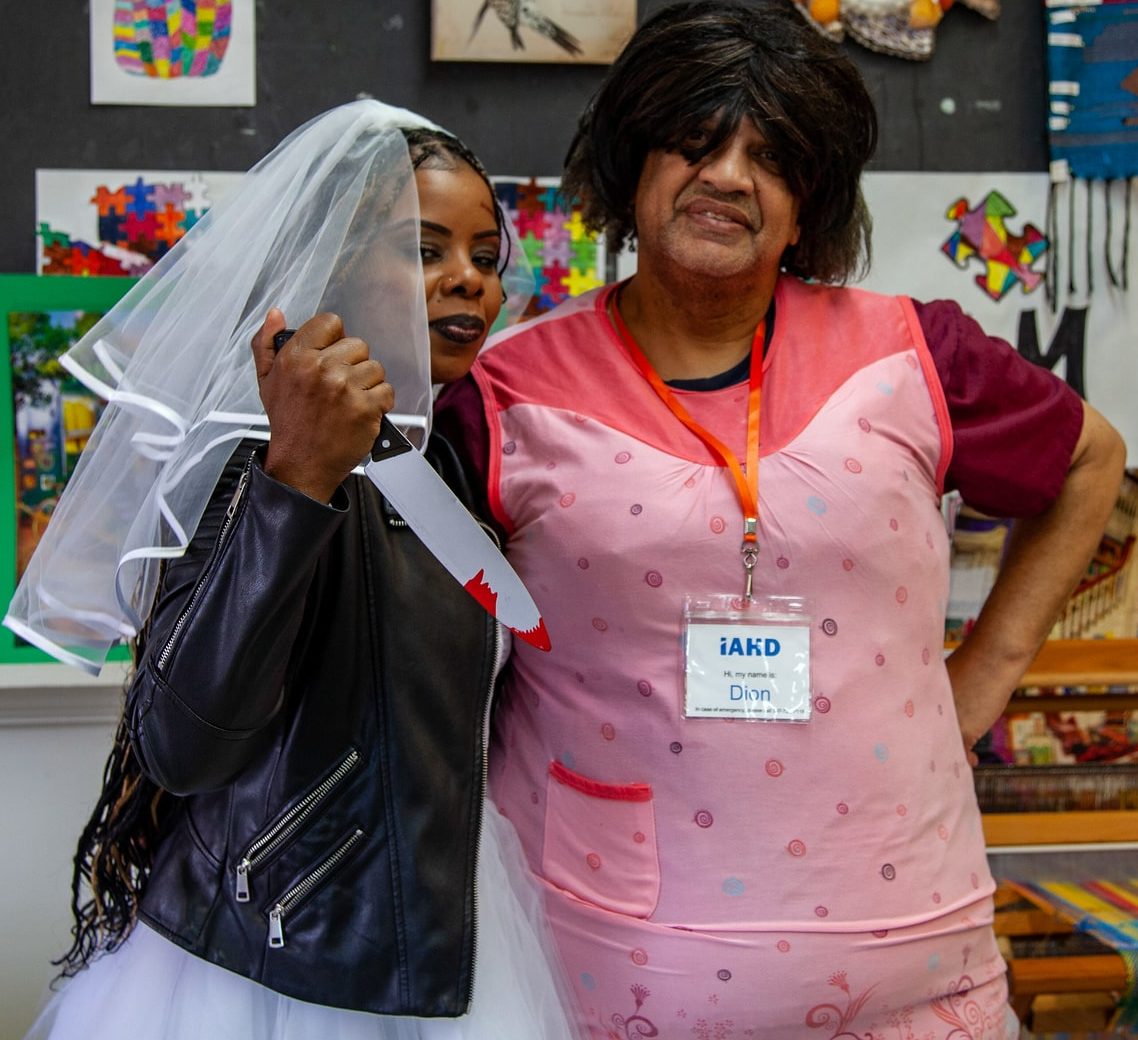 IAHD Gets Spooky!
IAHD had a frightfully fun Halloween, celebrating during the weekend and on the day of! Read about all of the activities from our programs and homes below: 👻 Some residents in our Bronx homes attended the annual Bronx Halloween parade. The theme was to dress as scary movie characters from…
more