What an INCREDIBLE NIGHT!!!
IAHD - 65 Years of Changing Lives
LIVE from The Cutting Room in NYC
IAHD is honored to celebrate its 65th Anniversary of
EMBRACING FAMILIES and ENRICHING LIVES!
WATCH THE REPLAY NOW!!!
GREETINGS from the Board of Directors, Matthew Kiamie, Chairperson
Greetings,
In 1957 The Institutes of Applied Human Dynamics (IAHD) was opened in response to parents seeking support and assistance for their children with special needs.  65 years later, IAHD has blossomed into a formidable organization.  IAHD's professionals devote themselves to the care of our loved ones, tirelessly and selflessly; which is why this year we honor them during our 65th Year Anniversary of Changing Lives!
This year's event is back by popular demand, held at the legendary Cutting Room, a one-of-a-kind venue in New York City.  Building off last year's impactful musical theme, the evening will feature celebrity appearances as well as musical performances by Grammy nominated artists.
I am truly grateful for the support, dedication, and commitment of our Board of Directors, as we work together to navigate the future of IAHD, unified in carrying out our mission.  We invite you to join us in supporting this great organization.  YOU CAN CHANGE LIVES.  I sincerely thank you for your generosity and kindness. May God bless you and your loved ones.
Matthew Kiamie
Board of Directors, Chairperson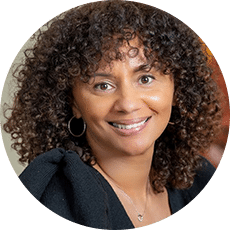 GREETINGS from the Chief Executive Officer, Omayra Andino
Hello Family and Friends of IAHD,
I am so honored to be sharing in this special moment with you.  IAHD celebrating 65 Years of Changing Lives! And changed lives we have.  It's heartwarming to be a part of an organization started by a small, yet mighty group of families simply looking to provide their loved ones with the services to improve their quality of life.  I'm sure they never imagined the impact of their efforts.  The Institutes of Applied Human Dynamics, Inc. (IAHD) now supports 750 people with housing and employment opportunities, the arts, music and a myriad of other services.
We acknowledge that without the Herculean work of our staff and the help and encouragement of donors who support our mission, we could not be the success we are today.  On behalf of the Board of Directors, IAHD Leadership team and the people we support to live their best lives, THANK YOU!
Let's continue in this great work that we do to make the world a better place one life at a time!
Omayra Andino,
CEO
Special Guest
PAUL FLOREZ-TAYLOR is Head Auctioneer at HUNT Auctioneers and a graduate of Worldwide College of Auctioneering.
His affable and extroverted personality creates an authentic and exciting atmosphere—which has helped shatter fundraising goals at black-tie events.
Paul is a widely published author, and has held positions at Marvel, Alyson Books, Hachette and HarperCollins. He also enjoys fencing.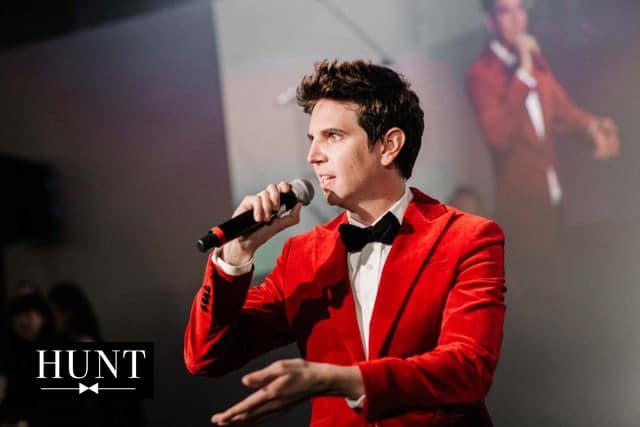 Celebrity Entertainment & Appearances
The Bernie Williams & Gil Parris Quartet
Jose Trombone's Latin Rhythms Band featuring Tito Puente, Jr.
Jose Trombone's Latin Rhythms Band
True Osborne & System Overload
IAHD makes a REAL DIFFERENCE in People's Lives

My brother was Developmentally Disabled and lived in a group home and attended workshops for decades.  I have always known first-hand the extraordinary work the IAHD staff provides to our community."
  - Jeff W. (Family Member & BOD), 2022

On behalf of my daughter Carolynne and the people supported by IAHD, Thank You for enhancing the quality of life of the families you serve.
  - Elaine J. (Family Member & BOD), 2022
IAHD supports individuals and the community
IAHD has been CQL Accredited for three consecutive years since 2019.
More than
individuals are supported by IAHD
More than
individuals participate in IAHD Programs
IAHD has
residences in Westchester and the Bronx
More than
individuals reside in IAHD homes